Neighborhood and strip malls saw the highest rent growth in the second quarter, according to JLL's latest report.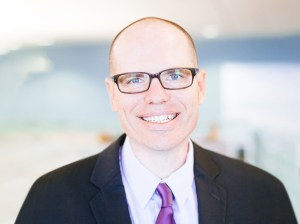 Despite inflation headwinds that have presented challenges for shoppers, decreasing spending power and consumer confidence, JLL's Q2 2022 Retail Outlook finds that retail fundamentals are solid, with net absorption remaining positive for six straight quarters, leasing hitting its highest number in nearly five years, strong capital markets' activity and rents rising in neighborhood and strip centers.
While concerns remain as inflation continues to remain stubbornly high with July's CPI coming in at 8.5 percent year-over-year, just slightly below the 40-year high in June, JLL's retail team has found numerous bright spots across the sector.
---
"Retail spending has continued to grow overall, even taking into account inflation. But we're now seeing growing prices affecting shopper behavior in a more significant way," James Cook, Americas director of research, retail, JLL, told Commercial Property Executive.
"Shopper surveys show that consumers are looking for a value and are changing shopping habits in order to get it. But while they may have said that inflation will cause them to spend less, we're not always seeing that happen. For example, our recent back-to-school survey showed that parents planned to spend about the same as they did last year. I'm cautiously optimistic that will be true for holiday shopping as well.
Top findings
Some of the key takeaways from the outlook include:
Retail sales excluding gas, auto and non-store retailers totaled $378 billion in June—a 22 percent increase from pre-pandemic levels.
The first half of 2022 has seen strong activity in the U.S. retail capital markets, with total transaction volume coming in just under $44.7 billion, including M&A transactions, for an 81 percent year-over-year increase.
Experiential tenants have seen the strongest rebound in foot traffic with second-quarter visits to movie theaters, entertainment venues and fitness centers rising 39.4 percent year-over-year. Spurred by two major blockbusters—Top Gun: Maverick and Jurassic World Dominion—theaters saw a whopping 127.6 percent increase in foot traffic in the second quarter compared to the previous year. Those two movies each grossed more than $300 million in June alone. Fitness centers also saw second-quarter foot traffic that was the highest in years.
Consumer spending rebounds in June and for back-to-school shopping, with retail sales rising 1.0 percent in June compared to May, which saw a 0.3 percent decline in retail sales. Real spending on durable goods also rose 1.2 percent month-over-month in June, after dropping 3.5 percent in May.
U.S. net absorption remained positive for the sixth straight quarter, although it did drop 12.2 percent to 18.9 million square feet. However, over the last 12 months, net absorption hit another five-year high of 94.3 million square feet.
JLL reports just over 250 million square feet of retail space was leased over the last 12 months. Current estimates expect the final second quarter 2022 leasing number to be 78 million square feet, which would be the highest since the fourth quarter of 2017. Small-space leasing is being driven by QSR restaurants like Starbucks and Taco Bell and cellular retailers including T-Mobile and AT&T. Dollar stores, off-price retailers like TJ Maxx, fitness centers and experiential retailers are increasingly leasing larger spaces as consumers return to pre-pandemic behaviors.
Retailers have announced 4,432 store openings so far this year compared to 1,954 closings. Year-to-date net openings totaled 2,478. Discount stores have been the most active, followed by restaurants and apparel stores. JLL notes if this pace continues, it will be second straight year of positive net openings after three years of negative net openings from 2018 to 2020.
Neighborhood and strip retail centers saw the highest rent growth in the second quarter, up 1.2 percent from the previous quarter and 5 percent year-over-year.
Absorption for the smaller retail centers was also up, totaling 6.8 million square feet in the second quarter and 41.6 million over the past 12 months. Malls, however, saw net absorption drop slightly to negative 7,330 square feet, due to fewer tenants moving into super regional malls during the second quarter.
Cook said it wasn't surprising that the smaller retail venues were faring better than malls.
"Retail that services our daily needs is usually found in neighborhood and strip centers. This kind of retail has seen the most shopper demand since 2020. However, that may pull back in the coming year as shoppers spend more time in leisure travel, business travel and going out with friends and family," Cook told CPE.